This story has been told in both book and film. Rupert Isaacson, Author of "The Horse Boy" will be at Ruff Ranch Stables training horse people on how to use horses to help Autisic children. Training is closed to the public.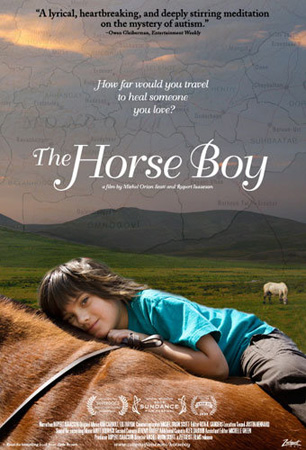 During his visit, he will show his film Titled "The Horse Boy" on site, in the indoor arena. So bring lawn chairs and comfortable clothes.
Where: At The Ranch (35804 NE 137th Ave., La Center, WA 98629)
When: Saturday, October 23rd
Time: 3:00 pm
Cost: Free! Open to the public.
Donations Welcome to Benefit the "Horse Boy Foundation" What are Horse Camps for Autisic Children: Horse Boy Camps offer a chance for Autism families, generally with children of 2 – 12 years, to immerse themselves in nature, away from man-made stimuli, interacting with horses in a way that helps calm neurological trauma and seems to help promote communication.
Ruff Ranch Stables is hosting Rupert Isaacson for Summit Equine-Assisted Therapy.